OUT-OF-STATE IDENTIFICATION TRANSFER
Make One Quick Trip At MVD Now!
Did you recently move to New Mexico? If so, welcome to the Land Of Enchantment. Here you will find southern hospitality like no other! Just a heads up, you will hear the phrase "Red or Green?" a lot… they're referring to the type of chile on your food. Moving can sometimes be a headache, especially if you have a big family, multiple vehicles, and property. Unpacking, decorating your new home, and settling down is just the beginning of your new journey. At one point or another, you will have to update your Identification Card. But how can you do that if you are a new resident of New Mexico, with little to no documentation in your name? Here is where MVD Now can help!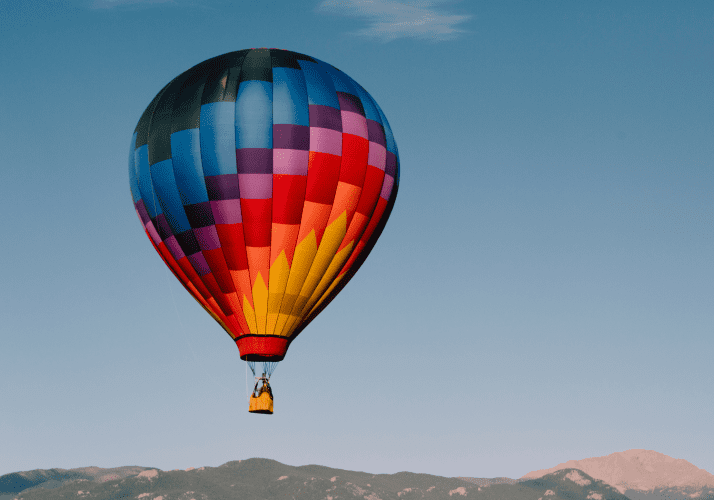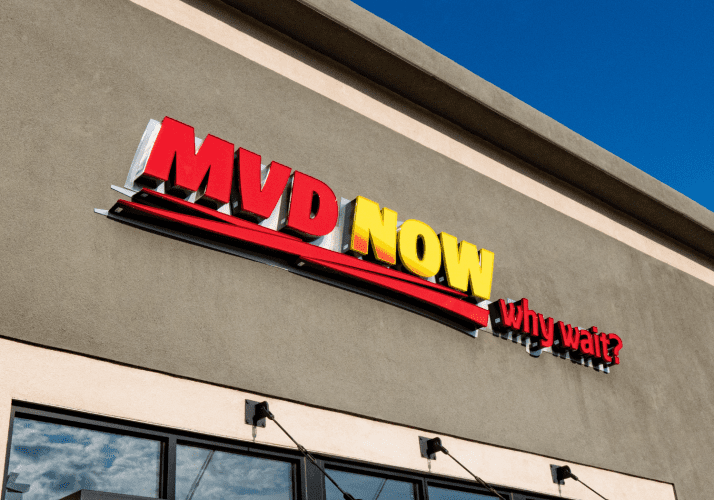 WHAT IS MVD NOW?
MVD Now is a third-party MVD service provider. We charge an additional service fee for our MVD services. This fee helps us operate our 7 locations in Albuquerque and Bernalillo. We believe that third-party MVD offices like ours offer unmatched convenience, customer service, and speed. If you are in a hurry, value your time, and want to be treated kindly and with respect, then MVD Now is a perfect choice! MVD Now offers all of the services that you will find at a regular state-operated MVD (DMV in some states). As we mentioned earlier, southern hospitality is a real thing in our offices!
WHAT TO KNOW BEFORE APPLYING FOR YOUR OUT-OF-STATE IDENTIFICATION TRANSFER
The first thing that you will most likely need to transfer will be your Identification Card. This form of ID is necessary for pretty much everything. You will need it to make changes to your bank account or when you travel. Your Identification Card is needed when you register your children at school, or when you fill out a lease agreement. We can all agree that having an updated Identification Card is necessary. But transferring your Out-Of-State ID to New Mexico can sometimes be a hassle. Why? Well… because you have not lived here for long. You probably do not have documents that prove your residency in our state. MVD Now can work with you to help you find documents that are acceptable for your Out-Of-State Identification transfer.
Once you apply for your New Mexico Identification Card, we will give you back your Out-Of-State ID with a "void" hole punched in it. You will also receive a temporary printout of your New Mexico Identification that is valid for 45 days. You will need to carry your Out-Of-State ID and the paper printout until you receive your New Mexico Identification Card in the mail.
All ID's are printed and mailed by the State of New Mexico. Please allow up to 3 weeks for you to receive your new ID in the mail. We understand that many scenarios may impact your Identification transfer process. If you have any questions, feel free to contact us at 505-341-2MVD, or email us. We will be more than happy to assist you in the process.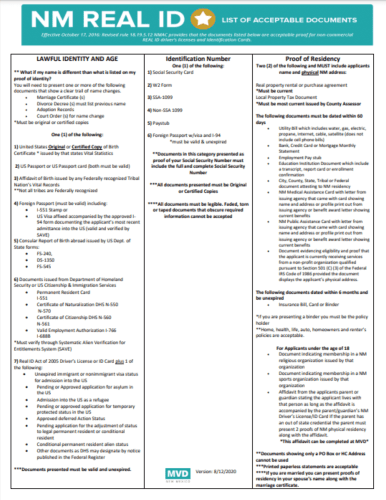 DOCUMENTS REQUIRED FOR YOUR OUT-OF-STATE IDENTIFICATION TRANSFER
When transferring your Identification, you will have two options to choose from. You can opt for a REAL ID which is what MVD Now suggests. This type of ID is valid for federal purposes such as flying domestically or entering federal buildings. You might already have a REAL ID Identification issued by the state you moved from. Because of its security features, you are not able to transfer a REAL ID from state to state without proving your identity, name, age, federal identification number, and local residency. The checklists below will help you gather all of the required documents for a REAL ID.
Option two is a Standard Identification that is not valid for federal purposes. This ID will serve as proof of identification, but you will need a federally compliant form of ID when flying domestically, entering federal buildings, or military bases. The Standard Identification Card is an option when you need an ID on the fly but do not have all of the required documents for a REAL ID. This checklist below will help you gather all of the required documents for a Standard Driver's License.
You have the option of purchasing a 4yr or 8yr Identification Card. If you are between the ages of 18 and 20, your ID will expire one month after you turn 21. At that point, you will need to renew your ID to receive a horizontal version.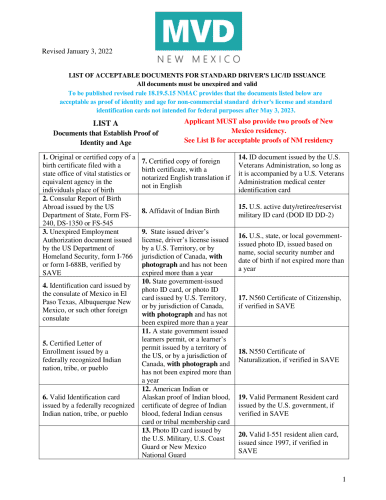 WHAT TO EXPECT AT MVD NOW
Here at MVD Now, we want to make your MVD visit as seamless as possible. Walk-ins are welcome, but we encourage you to schedule an appointment so you can guarantee zero wait time. There are two ways you can schedule an appointment. You can call us at 505-341-2MVD and we can schedule your appointment and also verify your documents over the phone. You also have the option of scheduling your own appointment through our online scheduler. If you schedule online, one of our MVD agents will call you to verify your documents before your appointment date. This will ensure that you bring all the necessary documents and prevents the dreaded "multiple trip" headache.
When you arrive at any of our offices, you will be greeted by a friendly MVD agent at the front door. They will help you check in for your appointment, verify your documents, and answer any questions that you may have. One of our other MVD agents will promptly assist you and process your transaction. Once completed, we collect payment and you are on your way! MVD Now also partners with local charities throughout the year. Currently, we are working with Make-A-Wish New Mexico. You have the option of rounding your MVD total to the nearest dollar or donating any other amount to this great foundation. Our goal is to deliver the most secure, efficient, professional, and friendly MVD services in town.
WHY CHOOSE MVD NOW FOR YOUR OUT-OF-STATE IDENTIFICATION TRANSFER?
We understand that your time is limited and valuable. That is why we strive to help you make one quick trip. Come in and experience our customer service, speed, and efficiency. We break the MVD stereotype!
"Fastest and most kind interaction I've ever had at an MVD."
"These People break the stereotypes about MVD workers!"
"Great place, fast and friendly. Highly recommended!"
Make One Quick Trip With MVD Now
Allow us to help you make one quick trip to the MVD! You do LIFE, we do MVD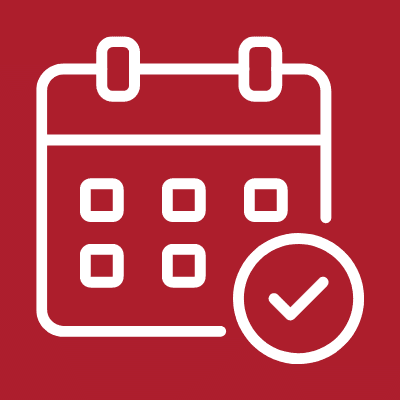 Schedule Appointment
Guarantee zero wait time. Book your appointment and one of our agents will contact you to verify your documents, guaranteeing One Quick Trip!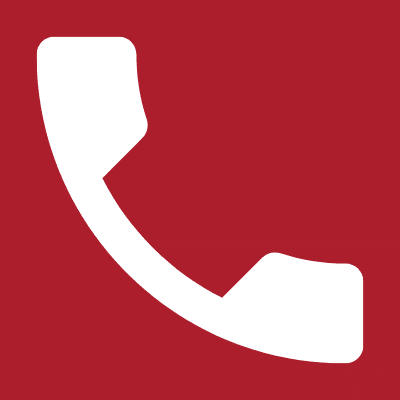 Call Us
If you have any questions, feel free to contact us. One of our friendly MVD Now agents will be happy to answer any questions you may have.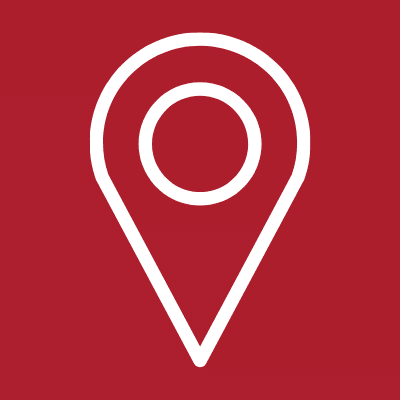 Locations
With 7 locations in Albuquerque & Bernalillo, there is bound to be an MVD Now office near you. Visit us and make One Quick Trip to the MVD.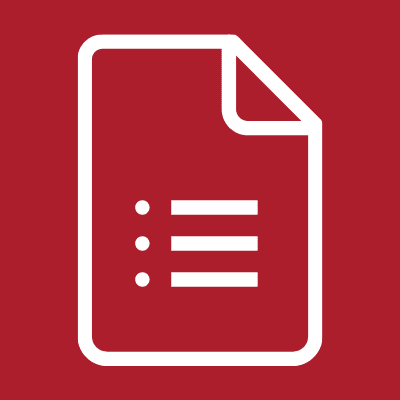 WHAT TO BRING?
Not sure what to bring? We have you covered! View a list of required documents for every service we offer. Avoid the confusion and multiple trips.