NONE-FOR-THE-ROAD EXAM
Make One Quick Trip At MVD Now!
WHAT IS THE NONE-FOR-THE-ROAD EXAM?
The None-For-The-Road Exam, also known as the "DWI Exam" is a multiple-choice computerized test that is issued by the New Mexico Motor Vehicle Division in partnership with UNM Continuing Education and the New Mexico Department of Transportation. This exam is designed to educate driver's license applicants on the serious DWI problem in New Mexico. Additionally, this exam informs applicants about driving-while-impaired (DWI) laws and prevention. This exam is required for everyone under the age of 25, and for those who have had a previous DUI/DWI  and are applying for their:
Out-Of-Country Driver's License Transfer
If your Driver's License has expired for 5 years or longer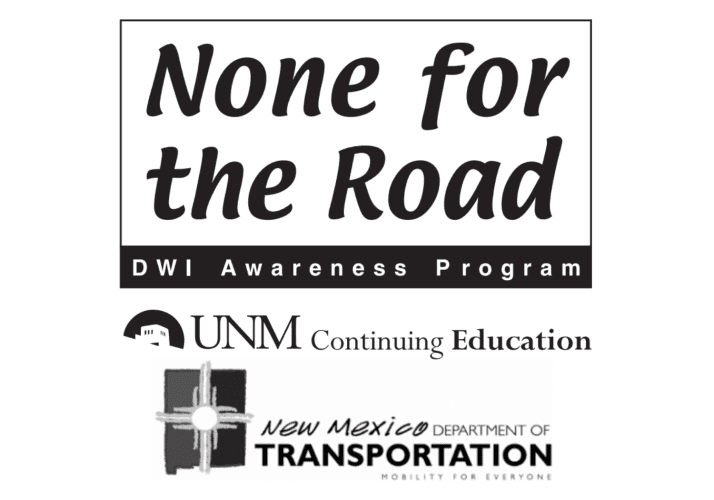 WHAT TO KNOW BEFORE TAKING YOUR NONE-FOR-THE-ROAD EXAM
There are a few things to know before taking your None-For-The-Road Exam. You must pass this exam before you can apply for a New Mexico Driver's License. This test is only required if you are under the age of 25, or if you have had a previous DUI/DWI. Anyone 15 1/2 years of age and older can take this exam. Most driving school curriculums cover a DWI section that satisfies the None-For-The-Road Exam requirement. Please verify with your specific driving school if this section is included, if so then you do not have to take the exam. You simply have to bring in your certificate of completion from that driver's education course.
The None-For-The-Road Exam is a 2 part exam. Part 1 is when you apply for the program, pay the enrollment fee, and receive study material. You are also able to take practice tests to prepare you for the official exam. Once you enroll in the program, you will be given a special code that is used to issue your official exam. Part 2 is when you bring in that special code to any of our offices. We will use that code to issue your official None-For-The-Road-Exam.
Please give yourself up to 2 hours to complete the None-For-The-Road Exam. If you wish to walk into our offices for the test, we recommend that you call ahead of time to ensure that the test station is available. Once you pass your None-For-The-Road Exam, your passing score will be saved in the MVD system for 5 years.
What if you do not pass your exam on your first try? No need to worry! You are able to re-take the test as many times as you need. Keep these simple tips in mind before taking your None-For-The Road Exam.
Review the study material provided with the program
Take Practice Exams
You can use the program study material while taking your None-For-The-Road Exam
Get plenty of rest before your test
Schedule an appointment for your exam, this guarantees that the testing station is available
Read through each question carefully during your exam
NONE-FOR-THE-ROAD EXAM REQUIREMENTS
There is only 1 requirement for your None-For-The-Road Exam. You must provide:
Your official test authorization code that is given to you at the time of enrolment in the program
We will use that code to issue your official None-For-The-Road Exam in any of our offices. 
WHAT TO EXPECT AT MVD NOW
Here at MVD Now, we want to make your MVD visit as seamless as possible. Walk-ins are welcome, but we encourage you to schedule an appointment so you can guarantee zero wait time. There are two ways you can schedule an appointment. You can call us at 505-341-2MVD and we can schedule your appointment and also verify your documents over the phone. You also have the option of scheduling your own appointment through our online scheduler. If you schedule online, one of our MVD agents will call you to verify your documents before your appointment date. This will ensure that you bring all the necessary documents and prevents the dreaded "multiple trip" headache.
When you arrive at any of our offices, you will be greeted by a friendly MVD agent at the front door. They will help you check in for your appointment, verify your documents, and answer any questions that you may have. One of our other MVD agents will promptly assist you, collect payment, and set up your exam in our testing station. Once completed you are on your way! MVD Now also partners with local charities throughout the year. Currently, we are working with Make-A-Wish New Mexico. You have the option of rounding your MVD total to the nearest dollar or donating any other amount to this great foundation. Our goal is to deliver the most secure, efficient, professional, and friendly MVD services in town.
WHY CHOOSE MVD NOW FOR YOUR NONE-FOR-THE-ROAD EXAM?
We understand that your time is limited and valuable. That is why we strive to help you make one quick trip. We treat you like you would treat you! We invite you to come and experience our customer service, speed, and efficiency. We break the MVD stereotype!
"Fastest and most kind interaction I've ever had at an MVD."
"These People break the stereotypes about MVD workers!"
"Great place, fast and friendly. Highly recommended!"
Make One Quick Trip With MVD Now
Allow us to help you make one quick trip to the MVD! You do LIFE, we do MVD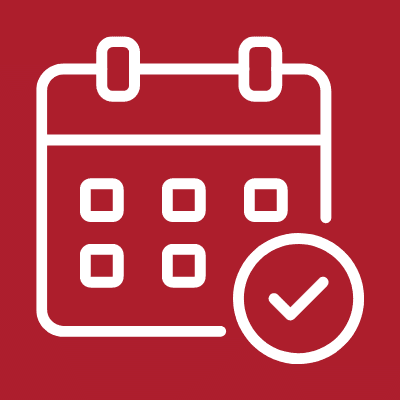 Schedule Appointment
Guarantee zero wait time. Book your appointment and one of our agents will contact you to verify your documents, guaranteeing One Quick Trip!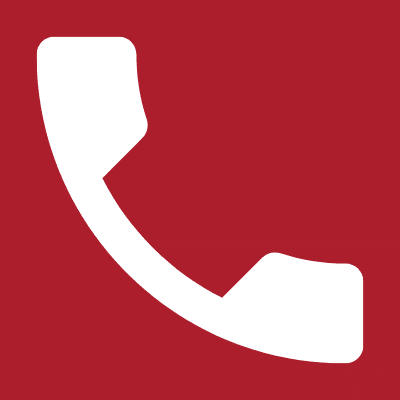 Call Us
If you have any questions, feel free to contact us. One of our friendly MVD Now agents will be happy to answer any questions you may have.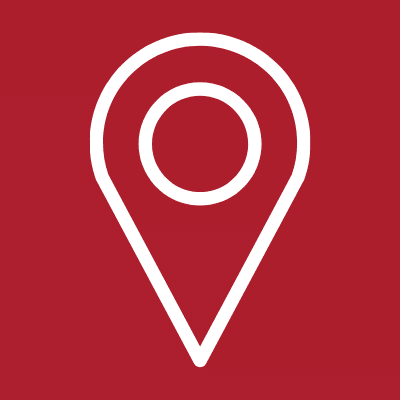 Locations
With 7 locations in Albuquerque & Bernalillo, there is bound to be an MVD Now office near you. Visit us and make One Quick Trip to the MVD.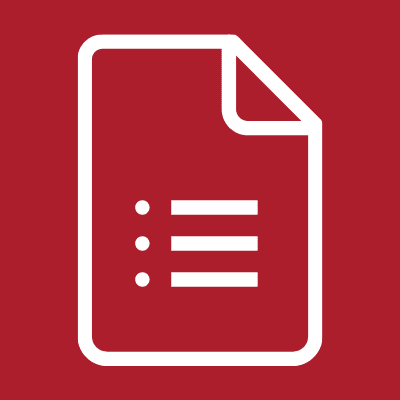 WHAT TO BRING?
Not sure what to bring? We have you covered! View a list of required documents for every service we offer. Avoid the confusion and multiple trips.