click here to receive a 10% off discount code!
THE
BEST MVD SERVICES

IN ALBUQUERQUE!

We're here to help you make ONE QUICK TRIP!
Now Offering ROAD TESTS At All Of Our 7 Locations!
7 LOCATIONS IN ALBUQUERQUE & BERNALILLO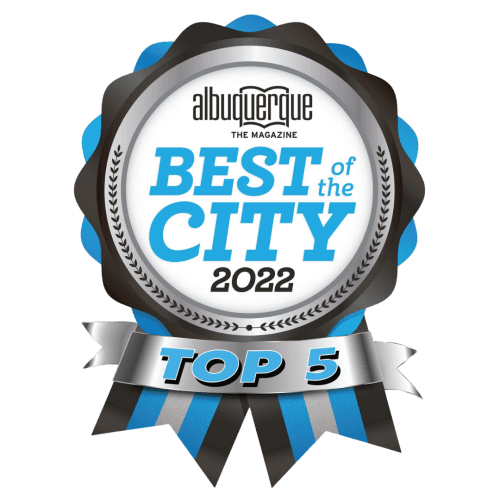 Thank you ALL for voting us "Top 5 MVD Services" IN ALBUQUERQUE for 2022
"The time saved (and headaches avoided) here are legendary. We all know a trip to the state motor vehicle office can be frustrating. At MVD Now, you can quickly renew driver's licenses, registrations, emission certifications, and more, at seven convenient locations. Plus, the handy online appointment system ensures that when you walk in, they're ready for you." – Albuquerque The Magazine (December 2022)

Close to home or work #OneQuickTrip
MVD Now has now been in business for well over 20 years and in that time we have grown immensely. We started with one office and now we're currently operating eight locations around Albuquerque and Bernalillo to make going to the DMV even more convenient for our customers, as we like to say… #OneQuickTrip. No more going out of your way. At least one of our locations is bound to be close to your home or work! Anything Department of Motor Vehicle services related, we ensure to have you covered. We offer vehicle registrations, vehicle titling, driver's licenses, driver's license renewals, REAL ID, to fully managed fleet vehicle services, and more! We're even open Saturdays! Y hablamos Español!
WHY CHOOSE MVD NOW?
MVD Now was founded by native New Mexicans and was one of the first privately owned motor vehicle operations to open in the state of New Mexico. MVD Now prides itself on its commitment to the community and the ability to provide the most efficient DMV services possible. From receiving numerous Best of the City awards different years, to an excellence Award from the MVD director, MVD Now proves it's ability and strength on a daily basis. We want to make sure you make #OneQuickTrip! Call your local Albuquerque & Bernalillo DMV specialists at 505-341-2MVD or schedule an appointment now!
"Our mission is to deliver the most secure, efficient, and professional MVD services, while maintaining public trust."
"I love to come to MVD Now…! Every year I come, the girls are always very nice, knowledable, and its a nice experience. It doesn't take you very long."
"I have been using MVD Now for a while. Always friendly helpful and fast!…I was served promptly. Thank you for the great service!"
"We loved everything about the MVD Now. The place was clean, the staff was professional and the team members handled Covid-19 safety precautions very well. The process was fast, efficient and friendly. Well done to MVD Now for employing remarkable staff members. Excellent customer service! Highly recommend MVD Now and will return here for any future needs."
"Easy and fast! I arrived to live in NM and was waiting to get my first mail before I set out to get my ID. MVD made it possible for me to get things dealt with in just a day!"